Even though Stampwell farm has been cultivated for a thousand years. It is one of the original five Domesday farms of Chalfont St Peter, but we have a vibrant vision for the future and a flourishing community who use, work and live at the farm.
Bought by Frog and Amy Orr-Ewing in 2012 the land was quickly turned towards a deep engagement with local and wider community members who were drawn to the peace and wildness of the site. It has been abandoned for many years, and by 2012 all the buildings were in a state of total disrepair. No running water, electricity or services, and no watertight buildings. It became the home of Latimer Minster, a new Christian community, and thus began the new era which blends Conservation, agriculture and community service within a deeply theological set of values.
The farm continues to uphold three important areas of Food Production; Conservation Practices and Caring for People.
We have an excellent Stampwell flock of Sheep, delicious eggs, as well as fruit such as plums, cherry plums damsons and cherries. We grow seasonal vegetables, herbs and asparagus in small raised beds and market gardens.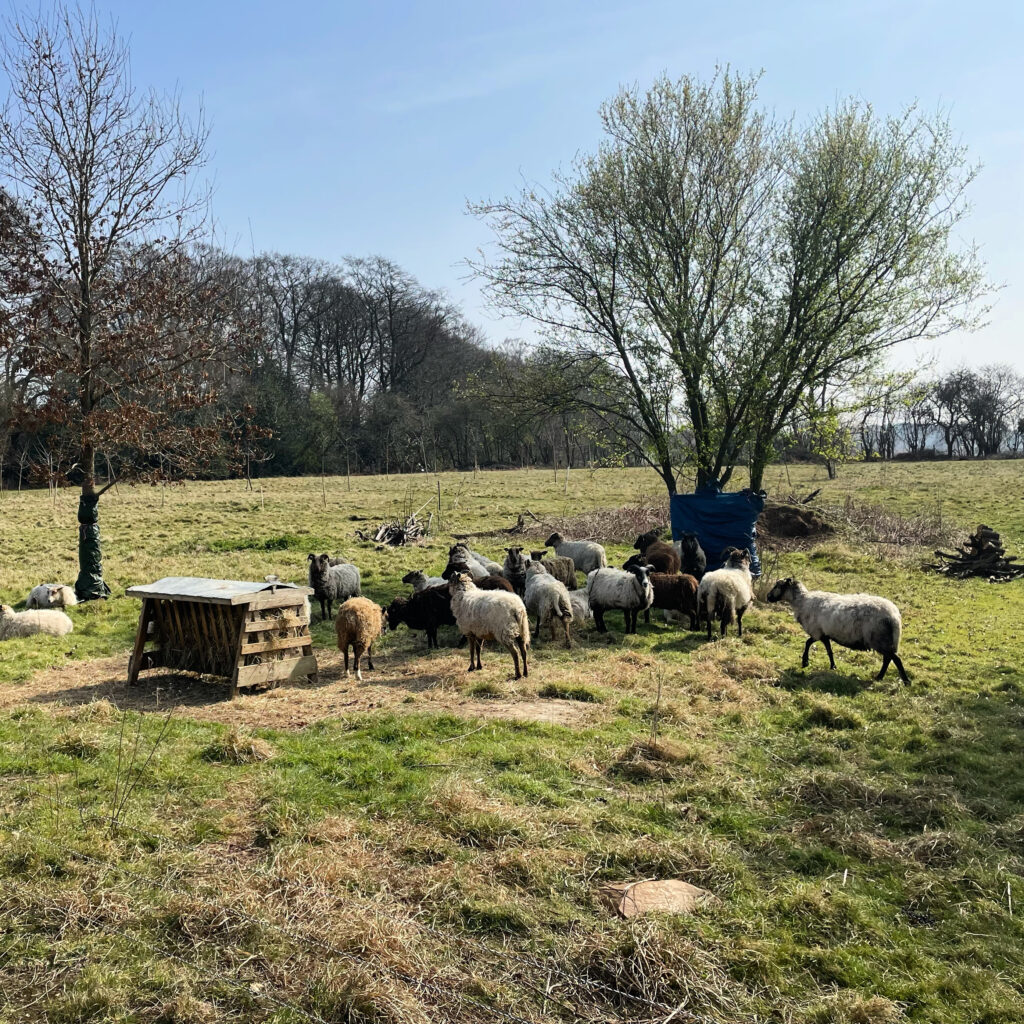 We are also home to the specialist coffee roastery of Nuach Coffee, which not only produces incredible ethically sourced coffee, hand roasted, but all waste products are used around the farm for animal feed, fertiliser, firewood and with our artist in residence.